So far everything has been so strange. One minute I'm in Cross Academy with Hitame and Yuki, and now I'm in these strange worlds that I have never seen before. I've been to Traverse Town and Wonderland so far. But I have the feeling these aren't the only worlds in this place.

The time I spent in Traverse Town wasn't the best in the world. At first I had thought I was there alone, but it had turned out that I wasn't; Hitame, Yuki, and... Tye were there. I still wish I had killed Tye when I had the chance, but Hitame and Yuki had protected him. I don't know what was up with them, Tye had gone after Yuki, and then after Hitame and Hitame was still bent on protecting him.

I don't understand her, but while we were there we met a strange man, and Hitame made me look like an idiot in front of him. She was so nice to him even though he was a stranger and we didn't know his intentions. She had a lot to learn about being a Guardian, she can't just go around being nice to everyone before we actually know who they are. Then out of no where another kid came and he attacked the one we met before, the one that called himself Xemnas.

After that there isn't much. I saw another flash of light and I woke up in the other place, Wonderland. I had no idea what was going on, but there I was able to find our newest Guardian recruit. Zack Saiyuki. Not the brightest kid ever, but I actually like him, he might be a human and all but he does remind me of myself in someways. Stubborn and not willing to do as he is told, some good traits but they can also be very dangerous. Especially when it comes to me. If he doesn't listen to what I tell him, chances are he will end up dead.
_________________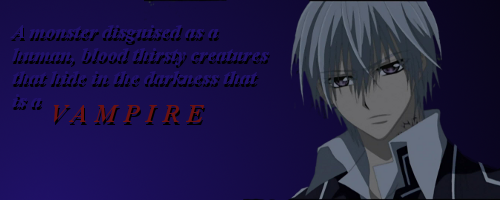 Spoiler:
Guardian





Posts

: 65


Heart Points

: 573


Reputation

: 3

Character sheet
Experience:


(1000/1000)


Party Members:


Similar topics

---
Permissions in this forum:
You
cannot
reply to topics in this forum